New York judge lifts the gag order that barred Trump from maligning court staff in fraud trial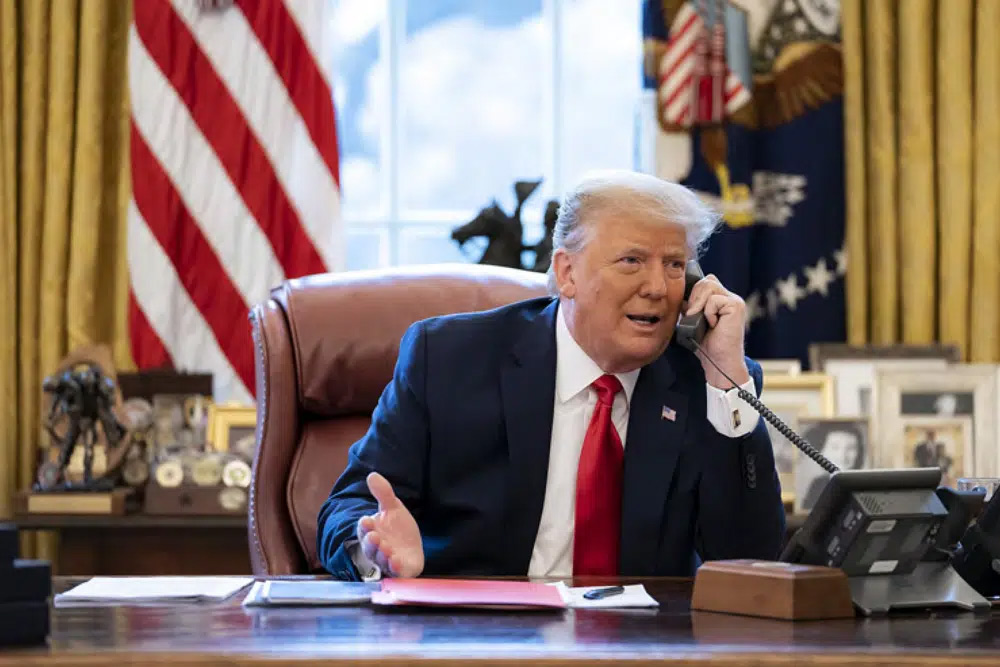 An appellate judge raised concerns about free speech and lifted a gag order on Donald Trump that prohibited him from making comments about court staff after he disparaged an assistant law clerk during his civil fraud trial in New York.
Judge David Friedman, of the state's intermediate appeals courts, issued what is known as a "stay" — suspending the gag and allowing former president to speak about court staff freely while a lengthy appeals process takes place.
Arthur Engoron, the trial judge, issued the gag order on Oct. 3, after Trump made a false statement about the law clerk of the judge in social media during the second day's trial for the lawsuit brought by New York Attorney Letitia James. James claims that Trump exaggerated the wealth of his business on financial statements for loans and deals.
Engoron fined Trump $15,000. He also expanded the order to include Trump's lawyers, after they questioned the prominent role of clerk Allison Greenfield on the bench. She sits next to the judge and exchanges notes with him, and advises him during testimony. Friedman's decision allows lawyers to comment on court staff again.
Cheerleaders for Terror
It's time for corporate America to stop subsidizing antisemitism. First, they subsidized hatred of America, but now they are subsidizing the terrorist actions of Hamas. Now's the time for action. We've produced the ad. We've got it on the air. Now we need your help to keep it running until BLM's purse strings are finally cut. Fight back against the hate today!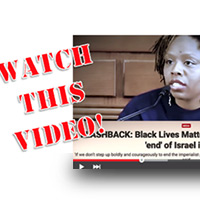 Friedman questioned Engoron's authority at an emergency hearing on Thursday. Friedman also challenged the trial judge's assertion that restricting Trump's speech outside the courtroom was necessary or appropriate to protect the safety of his staff.
The appellate court intervened late on Wednesday after Trump's attorneys filed a suit against Engoron that challenged his gag as an abuse. They sued the judge based on a state law called Article 78 which allows lawsuits to be filed over certain judicial decisions.
Engoron, who presided over the nonjury trial of James' lawsuit, has become increasingly frustrating to Trump and his attorneys. Trump, angry by a fraud verdict that threatens his real estate empire has called him "extremely hostile". His lawyers asked for a mistrial on Wednesday, citing "tangible" and "overwhelming" evidence of bias.
Trump and his attorneys have repeatedly criticized Greenfield. They claim that the former judicial nominee is a partisan in Engoron's ear, despite both being Democrats.
Engoron didn't address the gag-order ruling in court on Thursday afternoon. He gave James' office until December 8 to respond.
A few of Trump's attorneys and state lawyers from James' office left Manhattan to attend an emergency hearing in a state appeals courthouse located a couple miles down the road. Friedman's decision came after they argued around a round table in the conference room for 45 minutes.
Christopher Kise, Trump's attorney, praised the temporary stay of the order as "the right decision."
Friedman "allowed Trump to fully take advantage of his constitutional First Amendment right to talk about bias during his own trial. What he is seeing and witnessing at his own trial – which, frankly everyone needs to see", Kise said.
Trump did not wait to attack Greenfield. He called her "politically bias and out-of-control, Trump Hating Clerk", in a Thursday night post on his Truth Social platform.
Alina Habba, Trump's lawyer, said that she did not see any reason for Trump to keep quiet about the clerk. She told reporters that James was "continuing to disparage" Trump and that both sides "need to be able speak."
Lawyers for the state and an attorney representing the court system who represented Engoron asked the appellate judge not to lift the gag order. They said the trial judge took a reasonable measure to protect his staff in light of increased threats against their safety.
Lisa Evans, a lawyer for the court system, said that Engoron's staff and he have received hundreds of antisemitic and threatening phone calls and emails since the trial started on Oct. 2. She blamed Trump for his comments about Engoron, Greenfield and their supporters. Evans claimed that Greenfield was "playing Whac A-Mole" by trying to block Evans' number.
Evans said that "it's not because Mr. Trump directly threatened the staff or Judge Engoron. It's because what he has said has led to his constituents making threats." Evans compared the effect of the possible threat to that of the Jan. 6, capitol riot, and the violent attack against Rep. Nancy Pelosi's husband, Paul.
"That's not political speech. Evans said that the behavior was threatening and should be stopped.
Kise said the safety concerns are overblown. He argued that Engoron is using threats and "hobgoblins" of Trump being a bad man and saying bad things to prevent the ex-president from challenging Greenfield's role in the trial.
Kise stated that Trump had not threatened Greenfield nor disclosed any personal details such as her address. He noted that media photographers and videographers covering the trial regularly photograph her sitting next to Engoron.
Daniel Magy, a state lawyer, argued that Trump's massive social media following had made the clerk a more likely target for threats. Trump's offensive social media post was based off a post made by someone who was only followed by a few people.
The two posts contained a photo that Greenfield publicly shared online showing her with Senate majority leader Chuck Schumer. However, Trump inserted a lie about her private life before sending them to his millions.
Kise, on Thursday, characterized Trump's inclusion as "political humor" and Friedman asked if Greenfield's blowback was solely Trump's responsibility, asking: "If something is put out in the public, and then goes viral, who is responsible?"
Engoron fined Trump $5k on October 20th after it was discovered that his post remained on his website even after the judge had ordered its deletion. He then added another $10,000 fine on Oct. 26, after Trump made a comment outside court regarding "a very partisan person sitting beside" the judge. Engoron called Trump on the stand in an unusual moment and asked him questions before calling his denial as "not credible"