Trump can be sued by police over Jan. 6, Justice Department says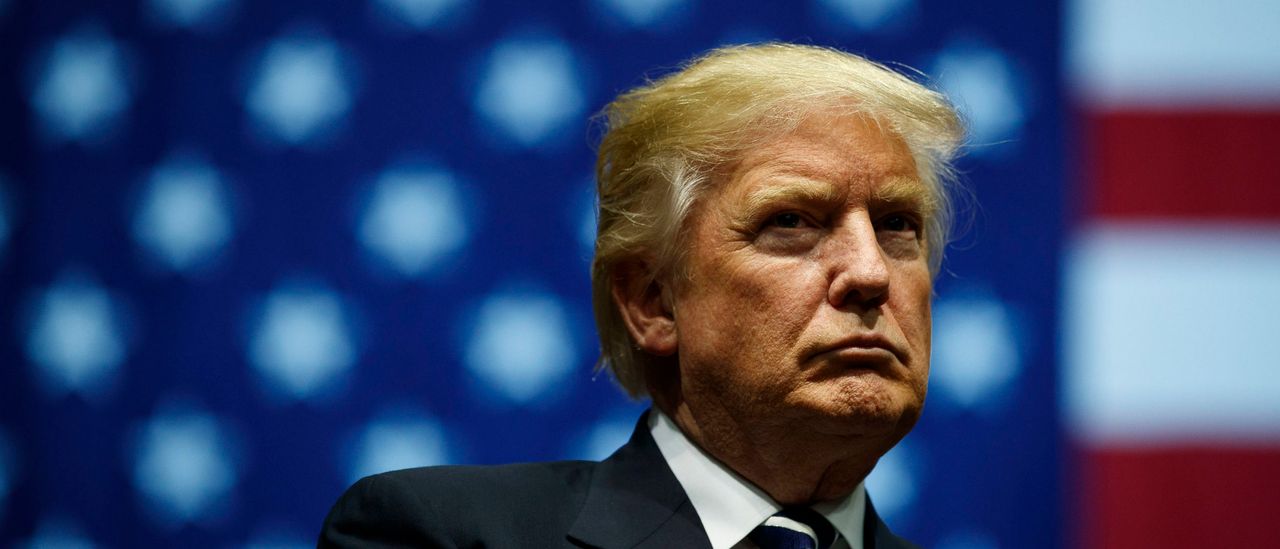 The Justice Department announced Thursday that former President Donald Trump can sue police officers for violence at the Capitol in January 2021.
In a U.S. court filing, attorneys for the Justice Department's Civil Division stated that they had received a letter from the U.S. Circuit Court of Appeals in the District of Columbia ruled that Trump is not immune from multiple civil lawsuits filed by members of Congress and police officers seeking to hold him liable.
The brief stated that "Speaking to public on matters of public concern, is a traditional function for the presidency, and an outer perimeter of his office includes a vast area of such speech." "But that function is one for public communication. It does not include incitement to imminent private violence, as the district court found plaintiffs' complaints here.
The brief, which avoids taking a stand on whether Trump is really liable for the riot, criminally or civilly, asks the appeals court reject Trump's immunity claim, and return the cases back to a lower court for further legal action.
The Justice Department lawyers stated that such a narrow decision would allow for further proceedings at the district court (and, where necessary, a future appel) to any renewed assertions of absolute immunity more narrowly focusing on whether the former President's speech actually constitutes incitement."
James Blassingame, a Capitol Police officer, and Sidney Hemby (a member of Congress) are seeking to hold Trump responsible for any injuries or damages caused by the riot.
In February 2022, Trump's immunity claim was rejected by U.S. District Judge Amit Mahta. He ruled that Trump's Jan. 6 speech at the Ellipse rally could not be considered part his official presidential duties.
Mehta stated that the president's actions did not relate to his duties of faithfully carrying out laws, conducting foreign affairs or managing the executive branches. They all concern his attempts to stay in office for another term. These are unofficial acts and the separation of powers concerns that would justify the president's wide immunity are not relevant.
In August Mehta rejected Trump's request to dismiss three lawsuits brought against him by officers who were injured in the riot. He also rejected Trump's assertion that he is "absolutely immunity" from these claims.
In January, Brian Sicknick (42), a longtime partner of Capitol Police Officer, filed a wrongful-death lawsuit against Trump and the two men who assaulted Sicknick.
In April 2021, Washington's chief physician examiner ruled that Sicknick had died naturally from two strokes.
Sandra Garza, the civil suit filed by the partner of the deceased officer, accuses Trump of telling a series of lies about the election leading up to the Jan. 6th riot and of inciting the crowd towards violence. The suit seeks $10m from Trump and $10m each from the two men convicted in relation to the assault on Sicknick.
Trump's lawyers argued that Trump was acting within his official duties and did not intend to cause violence when he asked thousands of supporters to "march up to the Capitol" to fight like hell before the riot broke out.