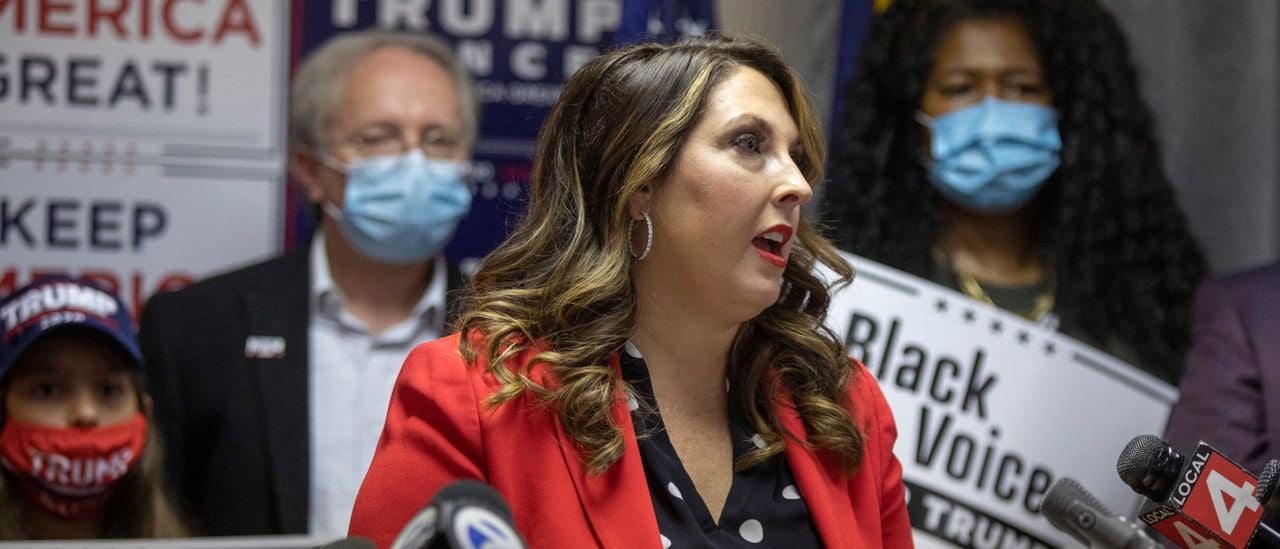 In a Monday letter, more than 150 Republican donors supported Ronna McDaniel, Chair of the Republican National Committee (RNC).
McDaniel will be replaced by Harmeet Dhillon, a California civil rights lawyer and RNC national committeewoman. Mike Lindell, MyPillow CEO, will also challenge McDaniel. McDaniel's critics point to McDaniel's disappointing midterm results, including a slim majority of the House of Representatives and losses at the Senate, to justify McDaniel's ouster. But donors who support McDaniel pointed to her fundraising successes as well as her fulfilled promises.
"Ronna has led Party with integrity, transparency and honesty. "She has shown good judgment and a steady hand in guiding the RNC through difficult political times," the letter stated. "Under Ronna's unwavering leadership the RNC made consistent, crucial contributions to the Republican ecosystem."
McDaniel was the leader of the GOP's flip of the House of Representatives for Republicans. The GOP also flipped the House of Representatives to Republicans, and Nancy Pelosi, a former Democratic California Rep., became the House speaker. This, according to donors, was in addition to many other accomplishments, including an improved ground game in getting voters into the polls, and victories in battleground state.
Critics have claimed that the GOP did not live up to expectations during the midterm elections. They lost a Senate seat, and won only a narrow House Majority. In 2020, Republicans lost the Senate, the presidency and in 2018, the Republican party lost the House. All of these were under McDaniel's leadership.
Ambassador Duke Buchan III and Ray Washburne, Todd Ricketts, Ray Washburne, and Ron Weiser all signed the endorsement letter.
"Ronna is a tireless fundraiser, and a trusted steward of donor funds. "We are confident that her leadership will continue to put us in the best place to conduct a smooth, victorious 2024 Presidential Election," the letter stated.