Pentagon promotes critical race theory, gender identity 'insanity': GOP report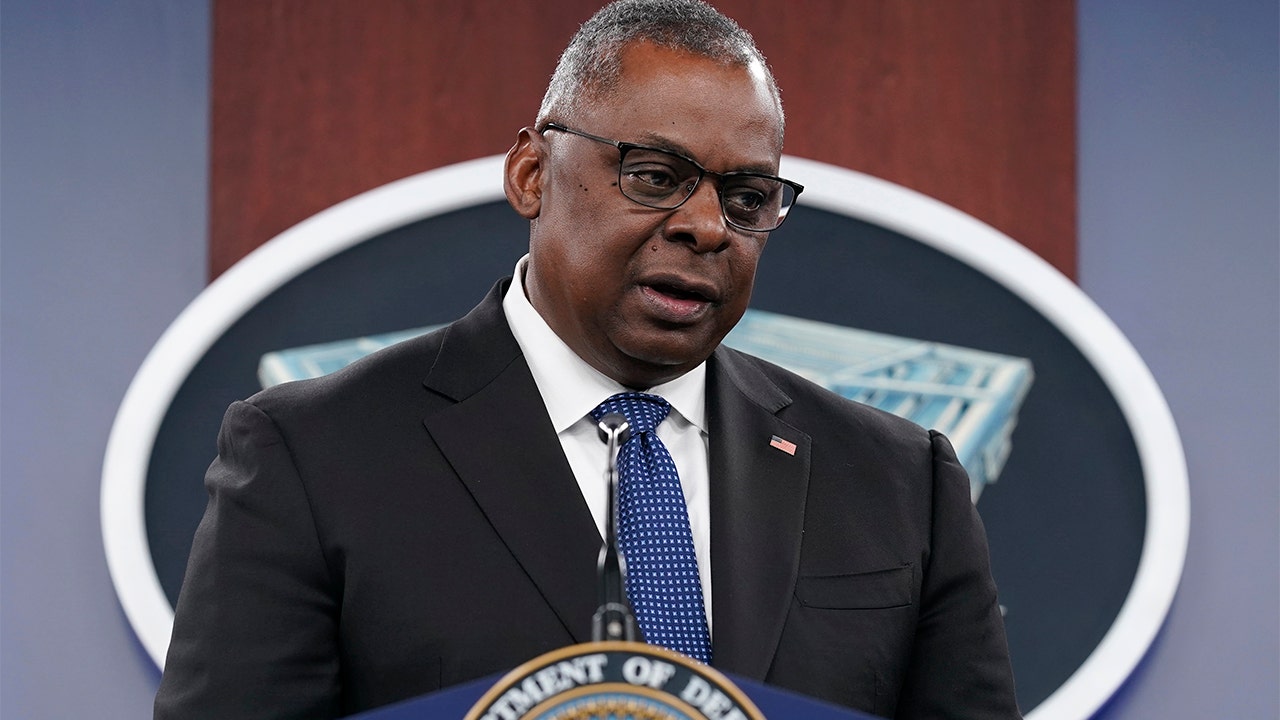 According to an exclusive Fox News Digital report, the Biden administration launched numerous diversity and equity programs in the military. These initiatives have promoted elements of critical race theory as well as gender identity and greatly weakened the U.S. Armed Forces.
The report stated that "our military's sole purpose is to 'provide the common defense' of our country." It cannot be used as a left-wing social experiment. It can't be used to attack America. It cannot be paralyzed because it fears offending progressive pundits or faculty lounges of the Ivy League.
"The world is dangerous, and the Biden administration is eroding its greatest source of security."
The report by Sen. Marco Rubio (Republican from Florida) and Rep. Chip Roy (Republican from Texas) details how the military has used resources to eradicate extremism in its ranks while it promotes predominantly left-wing views on gender and race. This report includes information on how military personnel promoted anti-White views and critical race theory.
In fact, just a month after he was appointed by President Biden, Secretary Lloyd Austin ordered commanding officers and supervisors of all levels to arrange a day for discussion on extremism. A report by the Biden administration, "Countering extremist activity Working Group," later found that there were only 100 cases of extremism among the 2.1 million active troops, which is a rate of.005%.
According to the report, military academies instructors use antiracist approaches to education to direct soldiers to understand American society through an understanding of its racist past and current. However, the Department of Defense stressed that it doesn't teach critical race theory. Instead, its focus is on challenging its military students intellectually, and rooting out extremism.
Rubio stated that these race-based initiatives pose a danger to American security and are distracting.
Rubio stated that the military was not making the case for American supremacy and protecting the nation. It's stupid, it doesn't work and it's dangerous. We should spend more time thinking about countering Chinese aircraft carriers, and less on pronouns.
There have been some examples of "woken" defense policies that have made it into the media. Kelisa Wing, chief diversity equity officer and inclusion officer at the Department of Defense tweeted that she was "exhausted by these White folx" as well as suggesting that Black people were incapable of racism. These comments prompted an investigation at the agency. Bishop Garrison, another diversity officer at the agency has promoted elements in critical race theory through praise for the 1619 Project, an controversial education project that describes slavery as the heart of American history.
The Republicans' report points out that this focus on diversity extends to the United States Special Operations Command which oversees special operations for national security. The Diversity and Inclusion Strategy Plan of that group, which was required by all agencies to submit, was issued in response to an executive directive from Biden. It stated that leaders must incorporate diversity and inclusion efforts into unit goals and mission objectives as well as operational priorities to ensure a successful implementation.
It is also noted that the military pays for transgender services and allows members to be transgender and use their preferred bathroom. Recent military recruitment videos have highlighted the inclusion of LGBT members through the use the rainbow pride flag.
After facing public backlash, a U.S. military base in Germany planned a drag queen story time for children at its library this year. However, the event was canceled.
Roy stated that this politicization of military matters is distracting from the focus on national security.
Roy stated that the priority of the Department of Defense should be to train the Armed Forces men and women to be a unite, lethal, and battle-ready force ready to defend the United States' interests at a moment's notice. Roy spoke to Fox News Digital. Instead, Biden's woke Pentagon uses taxpayer dollars to promote blatant anti American ideology."