Georgia court declines to halt Saturday early runoff voting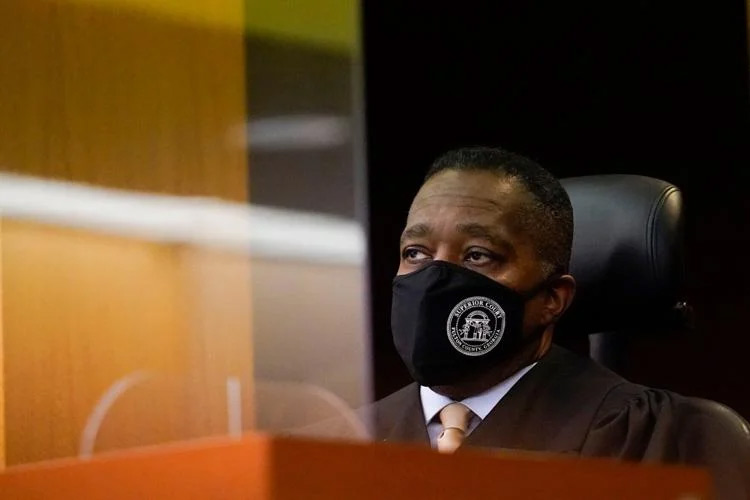 ATLANTA (AP), — On Monday, a Georgia appeals court ruled that counties could offer early voting on Saturday for the U.S. Senate runoff between Democratic Sen. Raphael Warnock or Republican Herschel Walker.
The Court of Appeals denied a request from the state to stop a ruling by a lower court that stated that state law allowed early voting.
Brad Raffensperger, Republican Secretary of State, had informed county election officials that it was not possible to hold early voting on Saturday because it would be illegal under state law if it occurred on a Thursday or Friday before it.
Last week, Warnock's campaign and the Democratic Party of Georgia as well as the Democratic Senatorial Campaign Committee sued to contest that guidance.
Thursday is Thanksgiving and Friday is a holiday in the state. Saturday is the last day to vote before next month's Senate race between Walker and Warnock.
Fulton County Superior Court Judge Thomas Cox issued Friday's order in support of the Warnock campaign as well as the Democratic groups. He concluded that the law regarding Saturday voting following a holiday is not applicable to a runoff election.
On Monday, lawyers for the state appealed to the Georgia Court of Appeals. They requested that the court immediately stop the lower court's ruling.
In a court filing, they argued that the ruling was flawed for procedural reasons and that Cox was wrong in considering the runoff as a separate election from the general election.
The Georgia Court of Appeals refused Monday to stop the lower court's ruling in a one sentence order.
It is not known how many counties will have polling stations open for voting on Saturday.
Walker and Warnock, both former football players, were forced to runoff Dec. 6, after neither of them won a majority during the midterm elections this month.
Georgia's 2021 election law reduced the time between the general election in Georgia and the runoff to just four weeks. Thanksgiving falls in the middle. Georgians will have five days of early in-person voting starting Nov. 28.