Biden's war on 'disinformation' ramps up as GOP accuses officials of playing politics with the truth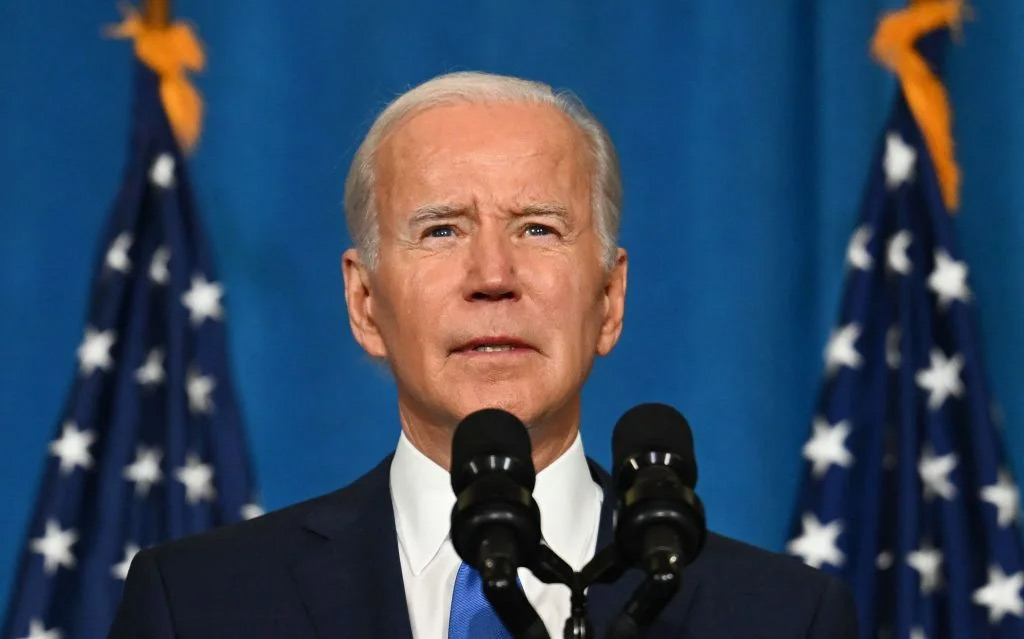 A few of President Joe Biden's most important federal agencies are intensifying efforts to counter "disinformation" on social media platforms. This is in spite of criticisms that the administration seeks to silence conservative and opposing viewpoints.
These actions were taken by federal agencies as Missouri and Louisiana pursue legal action against Biden and former White House press secretary Jen Psaki and Dr. Anthony Fauci, and other high-ranking administration officials. These officials, according to the two states, "pressured and conspired" with Big Tech social-media companies to suppress and censor information about the Hunter Biden laptop story and COVID-19 origins as well as security of voting via mail during the pandemic.
Despite the criticisms of Congress and the ongoing lawsuit, Biden's agencies are still focused on countering disinformation by foreign adversaries trying to influence U.S. election results and on certain topics such as COVID-19 origins and the devastating withdrawal from Afghanistan.
Homeland Security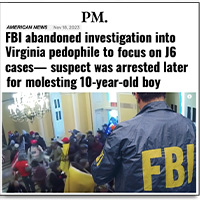 The Intercept reported Monday that new documents revealed that the Department of Homeland Security had disbanded the controversial Disinformation Governance Board in may. However, the agency continues to fight disinformation on a variety of topics including COVID-19 and vaccines. The withdrawal of U.S troops from Afghanistan and Ukraine assistance was also announced by The Intercept.
DHS was under fire for its "unAmerican" board. Critics on both the left and the right called it an attempt to limit free speech. DHS ended the board's tenure in May.
Republicans now raise alarm over DHS's possible collaboration with Big Tech in order to counter disinformation via social media.
"Reports that DHS is involved in efforts to be a arbiter on truth on wide-ranging subjects are extremely concerning," stated Rep. John Katko (R-N.Y.), who serves as the ranking member of the House Homeland Security Committee. The American People are not happy with the Department's unclear, unaccountable and opaque activities, which were influenced by the Biden administration's constantly changing definition of truth.
House Foreign Affairs Committee Ranking member Michael McCaul (R-Texas) added in a Tweet: "If DHS intends to investigate disinformation regarding Afghanistan's botched withdrawal, they should start by looking within the Biden Administration."
The agency insists, however, that "disinformation is a national security risk that must be addressed."
"The U.S. Department of Homeland Security has the responsibility of protecting the United States from threats to its security, including those exacerbated through disinformation," DHS stated in a statement to Fox News Digital.
"DHS's work focuses on disinformation that is threatening the security of the American public, including disinformation from foreign states like Russia, China, and Iran or other adversaries, such as transnational criminal organisations and human smuggling groups. These malicious actors spread disinformation to exploit vulnerable people and the American public, even during national emergencies," continued the spokesperson for DHS.
The DHS Cybersecurity and Infrastructure Security Agency, (CISA) was established under former President Trump. It is closely involved in disinformation efforts and has increased efforts to provide "truthful information" about conspiracy theories and misinformation regarding election integrity, among others.
Critics are concerned that the Biden administration repeatedly declared that White supremacists pose the greatest threat to the country and has adopted a new strategy for domestic terrorism.
The White House announced that the U.S. government would also seek to counter the polarization caused by misinformation and disinformation online. This will help to foster healthy democratic discourse.
Justice and FBI
Over many years, the Justice Department has steadily pursued disinformation campaigns supported by malign actors, especially Russia and Iran who use social media to spread false or dishonest narratives.
Two Iranian nationals were charged by the Biden administration in 2021 with a cyber-enabled disinformation campaign and threat campaign aimed at the 2020 election.
Adam Hickey, Deputy Assistant Attorney General, testified before the House Judiciary Committee 2019 and highlighted the department's efforts to combat "malign foreign influences operations" that spread misinformation.
Malign foreign influence operations directed at the United States are not new. Hickey stated that although the tactics have changed, the goal of these activities remains the same: To spread disinformation and sow discord on an mass scale in order for the U.S. democratic system to fail and, ultimately, to undermine the appeal and legitimacy of democracy."
Even though the FBI does not have a "disinformation" policy, it has been focusing on foreign influence in elections through its Foreign Influence Taskforce.
Fox News Digital was informed by senior FBI officials that the task force is the FBI's "primary entity." It is primarily focused on foreign malign influence, which targets elections.
Fox News Digital spoke with an FBI spokesperson Wednesday, stating that "the FBI does not investigate First Amendment protected activity."
"The FBI doesn't and won't police speech or ideologies, and we don't investigate misinformation and disinformation unless there are explicit violations of federal law such as threats of violence. Foreign influence operations that threaten American democracy and institutions are the responsibility of the FBI. The spokesperson said that we focus on foreign actors and not the narrative.
The FBI and DOJ have been under fire for allegedly suppressing information from Hunter Biden's computer ahead of 2020 elections under the pretext of "misinformation."
Chuck Grassley (R-Iowa), the Senate Judiciary Committee's top Republican, demanded an explanation from the agencies about why they pursued "politically charge investigations" into Trump campaign. He also asked for details on why the Hunter Biden probe was suppressed as "disinformation" due to new whistleblower information.
Additionally, Senator Ted Cruz (R-Texas) and a few Republican senators demand access to all communications between DOJ, the American Medical Association, and which was recently asked by the attorney g