McCarthy: I'll Keep 'Promise' to Bar Swalwell, Schiff and Omar from Committees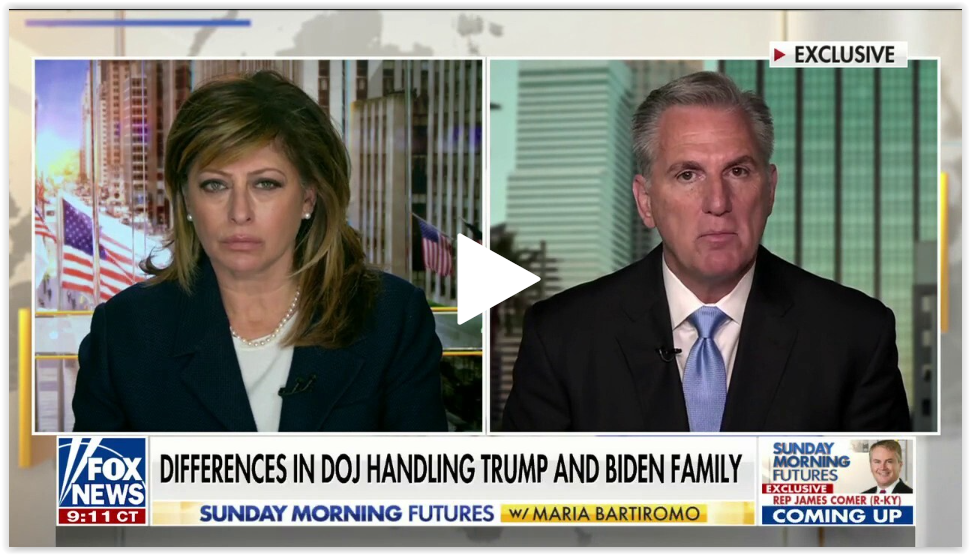 Kevin McCarthy, the House Minority Leader (R-CA), stated on this week's broadcast of FNC's "Sunday Morning Futures" that he would honor his promise to exclude Reps. Ilhanomar (D–MN), Eric Swalwell and Adam Schiff from committees if he is elected Speaker.
Bartiromo asked: "What are your plans for these Democrats who sit on so important committees?" In the past, you've spoken about Ilhan Omar and Adam Schiff. Will you deliver?"
McCarthy stated, "Yes, I will. McCarthy said, "Yes, I will. Eric Swalwell will not be granted a security clearance in public sector. That was something I said right from the beginning. We don't want to give him security clearances or the secrets of America. He will not be allowed to join Intel. Adam Schiff is a liar who has lied repeatedly to the American public. We won't allow him to sit on the Intel committee. We won't allow Congresswoman Omar to sit on the Intel committee because of her anti-semitic remarks that she made. But we will also stand up to the abuses that are happening at our higher education institutions and the antisemitism on these campuses. We will investigate this as well as stop it to ensure that America has the freedom we promised to keep.