TikTok hires firm with close Biden ties as Chinese company ramps up lobbying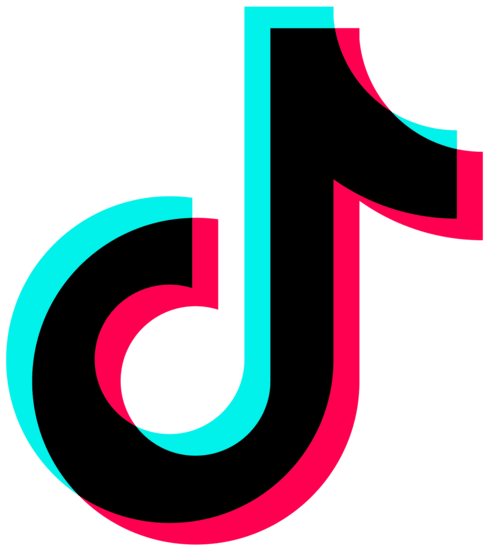 TikTok has hired an advisory firm that has close ties with President Joe Biden's White House. This is as TikTok, a Chinese-linked company, has intensified its lobbying efforts in the face of Republican-led attempts to ban the social media platform.
According to Politico, SKDK is a public affairs and political consulting agency whose founder was a top Biden advisor and whose former employees now fill key positions in the Biden administration. This news was made as top U.S. intelligence agency heads gathered last week to warn about the threat to national security posed by TikTok, which is owned by China.
Anita Dunn, SKDK founder partner, was appointed a Biden senior advisor in May 2022. The White House announced that she would "assist the President in advancing his policy and communications objectives."
A source close to Dunn told the Washington Post that Dunn "neither SKDK or Dunn lobby for clients in matters before the Federal Government" in March 2022.
Dunn's husband, Bob Bauer, a long-standing Democratic political fixture and three decades Perkins Coie veteran, was also hired late last year by Biden to be his personal attorney and to provide point of view on his handling of the burgeoning scandal with classified documents.
Other SKDK veterans are currently serving in Biden White House as deputy White House communications directors, Kate Berner, and Herbie Ziskend.
Numerous other ex-SKDK employees are also in important positions in the Biden administration. These include Sabrina Singh, Pentagon deputy press secretary, Tyler Cherry, Interior Department press secretary, Adam Hodge assistant U.S. Trade Representative, Public Affairs, and Bridget Bartol, deputy chief of staff, Energy Department.
SKDK congratulated Biden for his victory in the November 2020 presidential election. The firm also noted that Anita Dunn, SKDK's partner, was "particularly proud" of her role as a senior strategist and adviser to the race. CNBC reported that Democratic campaign paid SKDK over $65 million in 2020 election cycle. This includes more than $2 million from the Biden campaign.
In November, the firm announced that it had appointed Justin Goodman (D-NY), a long-serving communications director for Senate Majority Leader Chuck Schumer (D) to serve as executive vice president for its public affairs practice in Washington.
TikTok has assembled a large lobbying group made up of former lawmakers and congressional staffers from both sides to protect the company in times of increased scrutiny. Jamal Brown was the Biden Defense Dept's deputy press secretary between February 2021 and February 2022. He joined TikTok in 2022 to manage its policy communications in Americas.
After the failure of President Donald Trump's attempts to crack down on TikTok, TikTok has flourished over the past two years of President Joe Biden's presidency.
Officials from Biden insist that a national security review is ongoing for the app. Last summer, the National Security Council stated that an independent review was being conducted by the Committee on Foreign Investment.
As Republicans push for the Biden administration's crackdown on TikTok in relation to data privacy concerns, TikTok and ByteDance, its Chinese parent company, spent more than $1,000,000 on lobbying during 2022's fourth quarter.
ByteDance spent $1.11million on lobbying between October and December. TikTok reported that it also spent another $110,000 through Crossroads Strategies in the fourth quarter 2022.
ByteDance, TikTok, and TikTok combined spent $550,000 lobbying in 2019, $3.92million in 2020, $6.54million in 2021, $5.91 million 2022, and $5.91million in 2022.
Crossroads Strategies was paid by TikTok to lobby the House, Senate and Executive Office of the president last year.
ByteDance reported that it spent $990,000.00 lobbying the House, Senate and White House.
Mehlman Consulting was also paid $80,000 by the Chinese parent company in the fourth quarter 2022 to lobby Congress, Federal Communications Commission and Commerce Department. K&L Gates was also paid $40,000 by ByteDance to lobby the House of Representatives and Senate.
Last year, a Washington Examiner review found that TikTok and ByteDance paid an army lobbyists including former Senators. Trent Lott (Republican-Massachusets) and John Breaux, (D-LA), and former Reps. Jeff Denham and Barton Gordon, (D-TN).
TikTok's lobbying business also includes approximately three dozen former congressional staffers, almost equally split between the parties including those who worked with Schumer, Nancy Pelosi, and House Speaker Kevin McCarthy.
TikTok lobbyists include former House Speaker Paul Ryan (R–WI), former Senate Majority Leaderships Harry Reid (D–NV) and Bill Frist(R–TN), as well as former House Majority leader Tom DeLay, (R–TX).
David Urban, a former senior adviser to Trump's 2016 presidential campaign and 2020 campaign, is also a ByteDance lobbyist, who was registered through LGL Partners.