House Republicans announce 37 Democratic target seats for 2024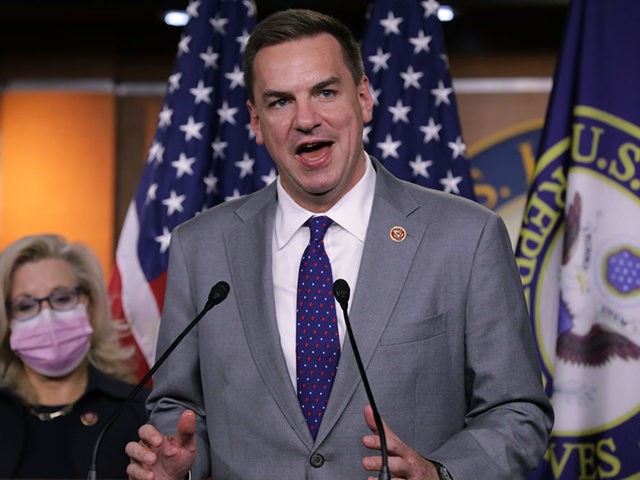 The National Republican Congressional Committee, the House Republicans' campaign arm announced a list 37 Democratic-held seats that it plans to flip in 2024 to help grow its narrow House majority.
Two seats are being vacated by Democrats in their pursuit of Senate runs: Rep. Katie Porter's 47th Congressional District, California, and Rep. Elissa slotkin's 7th Congressional District, Michigan.
The list also includes seats Democrats flipped between 2022 and 2024, including Rep. Marie Gluesenkamp Perez's 3rd Congressional district in Washington, Rep. Gabriel Vasquez's 2nd District, New Mexico, Rep. Greg Landsman's 1st, Ohio, and Rep. Wiley Nickel's 13th District, North Carolina.
"Republicans are the majority and on offense. "We will increase our House majority through building strong campaigns around talented candidates in these districts who are able to communicate the dangers of Democrats' extreme agenda," Richard Hudson, NRCC Chairman (R-N.C.), stated in a statement. "These House Democrats need to shake in their boots."
In the 2022 cycle, Republicans also targeted more than 12 Democrats on this list.
This list is also closely related to the House Democratic Campaign Committee's vulnerable "front-line" members list. On Friday, the Democratic Congressional Campaign Committee released its initial list of 29 incumbent frontline Democrats.
"House Republicans have demonstrated to voters that their caucus is more interested in political investigations, empowering extremists and seeking power than in improving the lives of everyday people – and this will stand in clear opposition to the formidable Democratic Frontliners," DCCC Chair Suzan DelBene (D. Wash.) stated in a statement last Wednesday. "Democrats will have many offensive opportunities in 2024. Holding onto these seats is key for our path to reclaiming majority."
Here's the complete list of NRCC targets
Mary Peltola (AK-AL).
(CA-09), Josh Harder
(CA-47) Open (Porter)
(CA-49) Mike Levin
(CO-08) Yadira Caraveo
(CT-05) Jahana Hayes
(FL-09) Darren Soto
Eric Sorensen (IL-17).
(IN-01), Frank Mrvan
(KS-03) Sharice Davids
(ME-02), Jared Golden
(MI-03), Hillary Scholten
(MI-07) Open (Slotkin)
(MI-08) Dan Kildee
(MN-02) Angie Craig
(NC-01). Don Davis
(NC-13), Wiley Nickel
(NC-14). Jeff Jackson
(NH-01), Chris Pappas
(NM-02), Gabe Vasquez
(NV-01), Dina Titus
(NV-03) Susie Lee
(NV-04) Steven Horsford
(NY-18) Pat Ryan
(OH-01) Greg Landsman
(OH-09 Marcy Kaptur
(OH-13) Emilia Sykes
(OR-04), Val Hoyle
(OR-06) Andrea Salinas
(PA-07), Susan Wild
(PA-08) Matt Cartwright
(PA-17) Chris Deluzio
(RI-02) Seth Magaziner
(TX-34) Vicente Gonzalez
(VA-07) Abigail Spanberger
(WA-03) Marie Gluesenkamp Perez
(WA-08) Kim Schrier