Report: Mexican President Mum on Cartels During Border City Visits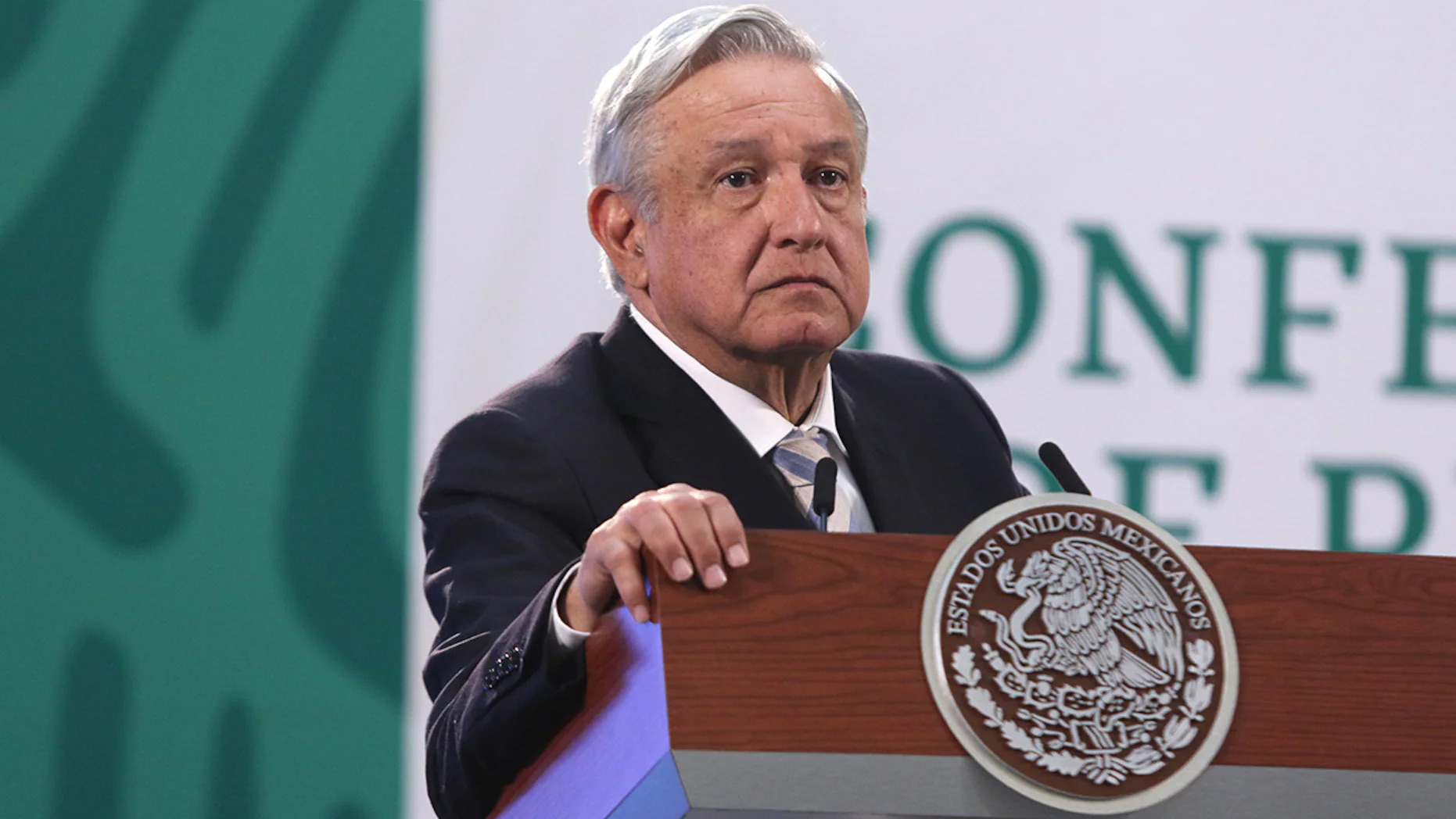 Breitbart reported that Mexican President Andres Manual Lopez Obrador, who toured 15 customs facilities south of the United States' border, and promoted new surveillance equipment did not respond when asked about criminal cartel violence.
"Yesterday, we were in Nuevo Laredo, Reynosa and Matamoros to go through customs. He said that 15 facilities have been rehabilitated, surveillance equipment (X rays) purchased and the national customs offices and barracks built. "All of this with an investment close to 10 billion Pesos in order to make the transit safer and more effective along around 500 kilometers of border."
Breitbart reported that, in his response to the recent violence, he said he "trusted Tamaulipas Governor. Americo Villarreal Anaya will handle the situation.
Breitbart reported that he said "Have patience" as his heavily armored Security Detail, including armored vehicles and helicopters, drove past reporters in the City of Matamoros across the Rio Grande River, Texas.
The report stated that during his visit to the customs office in the city's port of entry, Lopez Obrador didn't stop to talk to local media or residents who shouted for help finding missing relatives, getting better working conditions and other items.
CBS News reported on May 3, that violence broke out in Matamoros due to a feud among cartels. Members of the cartel forced middle-schoolers off a bus with guns, and then used it as a blocking device.
The violence spread to 12 points in the city, with gunmen stealing cars from residents and using them to block roads. Around 700 troops and two helicopters were deployed to the area to put an end to the clashes.
The report stated that one person was killed in the violence.
CBS News reported that officials told them the violence was the result of two factions in the Gulf Cartel who had split into two, with one of them aligning itself with the rival Jalisco Cartel.
At the time, State Police Chief Sergio Hernando Chavez said to local media: "There was an encounter between rival organized crime organizations."
The report states that police arrested "a top lieutenant" of the Metros group, a Gulf Cartel faction, implicated in 23 assaults on police officers and nine more on military personnel two days prior.
The news outlet reported the Gulf Cartel, one of Mexico's longest crime gangs, is based in Matamoros and has lost strength over the past few years due to internal fights and rivals fighting for lucrative drug trafficking route into the U.S.