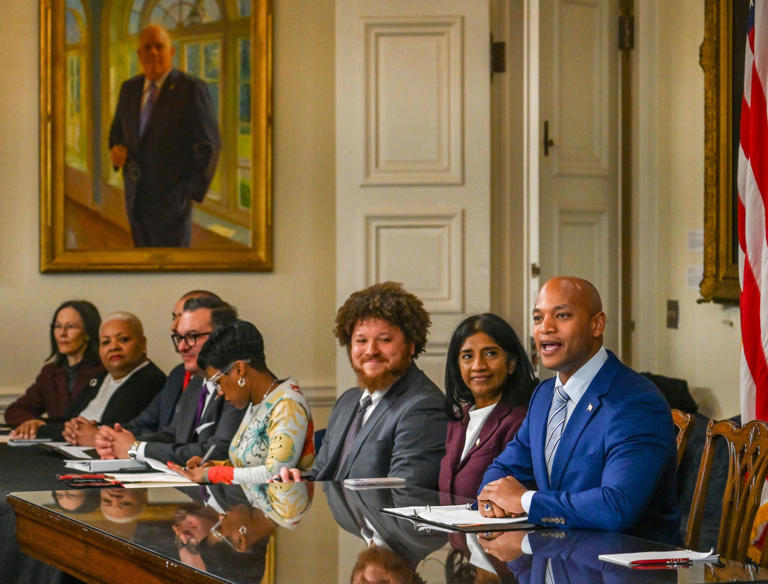 Maryland Governor Wes Moore started his first day in office on Thursday with the release of funds that had been approved by the General Assembly, but held back by former Republican Gov. Larry Hogan has millions of dollars available to provide training for providers of abortion services.
Moore stated that the General Assembly is a partner and not an adversary in his collective work to produce a budget that uses data to help taxpayer dollars be invested in programs, services, and initiatives that address the most pressing needs of communities across the state at his first press conference at the Annapolis State House.
He stated that "Today's actions" also — and it is important to notice — represent a fundamental shift in how the governor's offices will approach the budget, as well as the relationship between the office and the General Assembly.
Moore must submit Friday's first budget for his four-year term to the General Assembly. The General Assembly has new authority under state constitution to reallocate money to its priorities.
Moore's spending announcement contained $9 million for environmental protections and $10 million for the Department of Labor for a paid family leave program and $46.5 million towards a new legalization process for recreational cannabis.
Last year, voters approved recreational cannabis for people aged 21 and over starting July 1. $46.5 million includes $5 Million to help people erase criminal records.
The General Assembly will work in this session to create taxation and regulatory measures to support the industry.
Moore also gave $3.5 million to train additional doctors to perform abortions. The former Republican governor withheld the funds. After Roe v. Wade was overturned by the U.S. Supreme Court, state Democrats pleaded with Hogan for funding. However, he refused.
Moore stated that Maryland has the strongest laws to protect and preserve women's reproductive rights. "Our values as individuals and as a nation require that we do more for women and their families living in states with unsafe access to reproductive health care.
Adrienne A. Jones, Democratic House Speaker, has stated that she will reintroduce a bill in this legislative session to allow Maryland voters decide whether access to abortion and birth control should be included in the state constitution.
Moore also signed an executive orders Thursday to establish a state agency, the Department of Service and Civic Innovation. This agency will oversee Moore's plan to pay high school graduates for their trade skills training. Moore must work with the legislature in order to create the program.
The General Assembly's Democratic leaders have adopted Moore's proposal to establish a service-year program. This was one of his campaign promises.
Moore also signed an executive order Thursday that will establish ethics standards for all his employees, including the governor and lieutenant- governor. It is almost identical to the language used by Hogan, eight years ago, and previous governors. It prohibits state employees soliciting or accepting gifts for people or entities who do business or seek to do business with the agency. It also prohibits employees from using internal government information to make financial transactions.
Moore pledged to be transparent and accountable about his financial affairs as a candidate. He also used a blind trust for his assets. Moore was a director of Under Armour, a Baltimore-based athletic apparel firm that received tax credits and state grants. After Election Day, he said he had resigned all of his board positions.
Moore stated Thursday that he was "finalizing the blind trust arrangement." Moore did not give any further details, but he reiterated his commitment to "the highest degree of transparency".
Moore's funding announcements aside, Moore spent his first day as a governor having breakfast with Miller Jones, Jones, and Senate President Bill Ferguson (also a Democrat). Moore also met with Erek L. Barron (the U.S. Attorney for Maryland) and Democratic Attorney General Anthony Brown to discuss public safety.
Moore held a series of meetings in the afternoon that included his first cabinet meeting. Moore gave a motivational speech about his service to the state to his cabinet nominees and top advisers. Moore said that the faces in the room were a reflection of his determination to build a diverse government.
Moore stated that Maryland was represented in the room.
He stated that the group included Republicans, Democrats, military veterans, LGBTQIA members, and people from diverse geographical backgrounds. Although a few of those 20 cabinet-level appointments are resignations from the Hogan administration so far, it was not immediately clear how many aren't registered Democrats.