Six arrested after protesters attack businesses, set police car on fire in Atlanta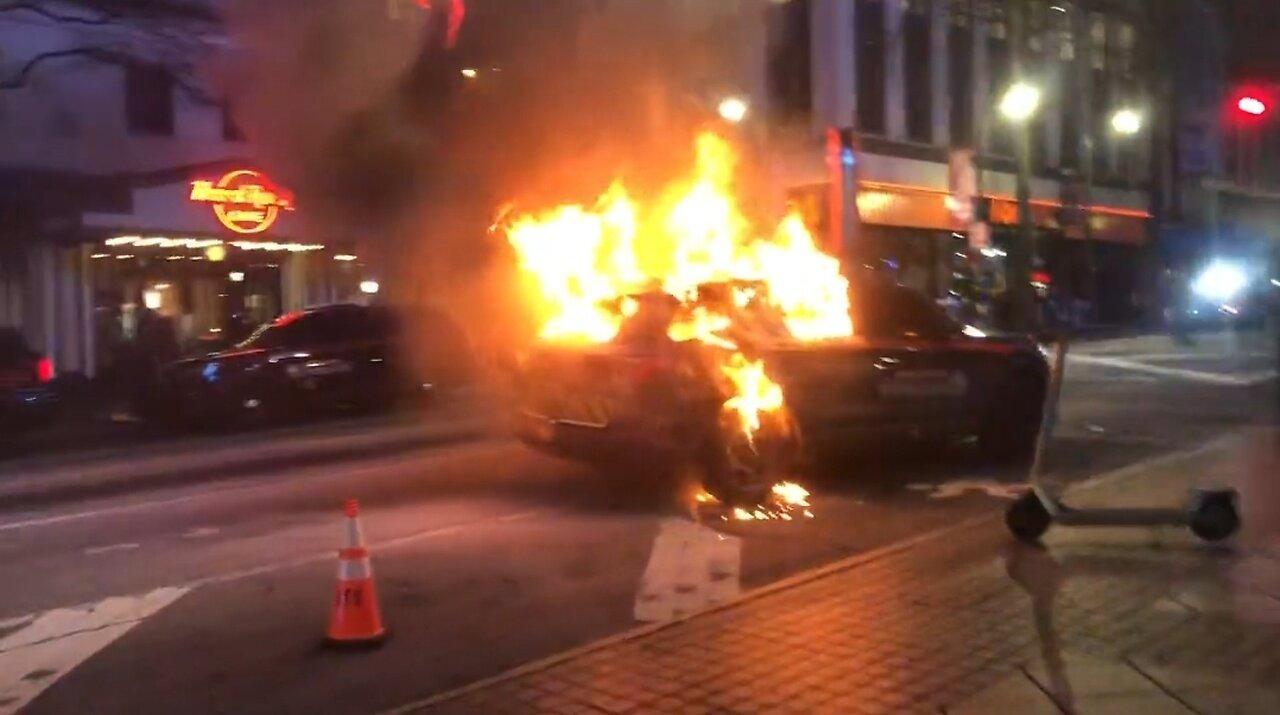 Six protesters were arrested by police after they turned violent in downtown Atlanta on Saturday night. They set fire to a police car and smashed windows at local businesses.
The protesters have not been identified by law enforcement and charges against them have not yet been filed. Andre Dickens, Atlanta Mayor, confirmed that some of those protestors were not residents of Atlanta or the state of Georgia.
Andy Ngo, an independent journalist, identified one of the suspects as Francis Carroll. He was "out on bail to domestic terrorism" and allegedly "the child of multi-millionaire Maine families."
Protests started when hundreds rallied Saturday night against the construction of an Atlanta Police Department training center. This was referred to by protesters as "Cop City".
A Georgia State Patrol trooper shot and killed a protester earlier in the week during a raid at the site of the 85-acre training center. The officer was clearing out protestors who had been camping at the site for more than a year. Initially, the trooper was shot in the pelvis by the protester. The protester was then gunned down and killed by officers. On Wednesday, the officer was taken to a local hospital for surgery.
The protesters of "Stop Cop City" mourned Manuel Esteban Paez Teran (aka Tortuguita), an environmental activist who was against the proposed training facility in a forest area. On social media, they demanded "Justice for Tort," leading up to Saturday's protest. He was part of their "Defend the Forest" movement, which opposed the cutting of trees for the $90million project.
On Saturday night, protesters marched down Peachtree Street in Atlanta in all black. A group of protesters began smashing windows at local businesses, attacking police cars and setting them ablaze when they reached Ellis Street.
On Saturday night, the spokesperson for "Stop Cop City" made several statements to local Atlanta news station WSB-TV in which he claimed that their actions were not violent or justified.
"Destroying material is fundamentally different to violence. The Atlanta Police Foundation is a shady nonprofit that funnels weapons into the city in order to wage war against black and brown people, and all reported acts seem to have been explicitly targeted against them.