House Kills Mayorkas Impeachment Resolution While Preparing to Punt Border Fight to 2024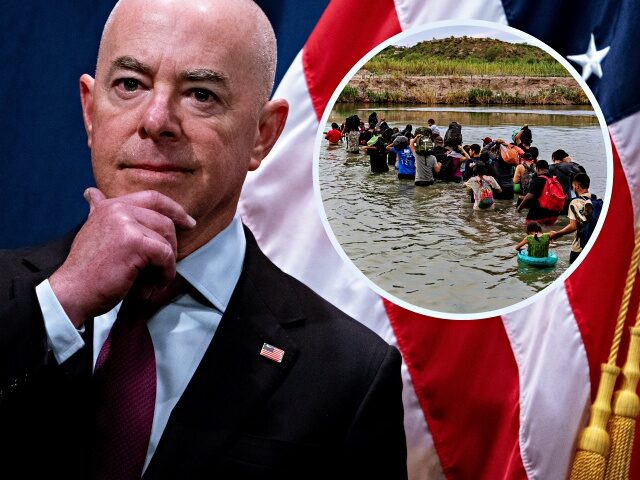 The House voted Monday night 209-201 to put aside a resolution brought by Rep. Marjorie Taylor Greene, R-GA, to impeach Department of Homeland Security secretary Alejandro Mayorkas over his disastrous mishandling of border issues. Meanwhile House Speaker Mike Johnson, R-LA greases the skids with a funding package which pushes back a larger border policy debate until next year.
Greene presented the privileged measure Friday, a day after two of Greene's constituents died in Texas when a human trafficker evading law enforcement collided with her car.
House floor action is required within two legislative days of the introduction of privileged resolutions. Instead of voting on the motion that was the basis for the resolution, the Republican leadership decided to deal with it through a Democratic Motion to refer the resolution to Homeland Security Committee. Democrats changed their motion just before the vote, after initially preferring to vote on simply laying the resolution.
Greene's Resolution stated that Mayorkas engaged in "a pattern of behavior that is inconsistent with the laws and regulations of the United States", accusing him of "willful admission of border-crossers, terrorists, human traffickers, drug, and other contraband".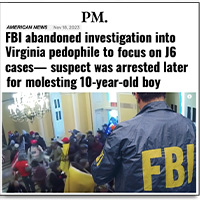 Speaker Johnson's decision not to pass the resolution sent a clear message that it did not have the necessary votes. Some Republicans were reluctant to abandon the sacred "regular orders."
Greene and other members of the committee argued that Mayorkas's failure to act at the border had been amply demonstrated through the numerous hearings held by the committee throughout the year. This negated the need for formalities.
Johnson's decision, which he made in response to Democrats' demands that the impeachment of Mayorkas be thrown into a recycling bin by a committee, came on the same day as Senate Majority leader Chuck Schumer (D – NY) and Minority leader Mitch McConnell(R – KY) announced their support for Johnson's continuing resolutions (CR) plan to fund government.
The Johnson CR delays a debate on President Joe Biden's border policy to next year. DHS funding is extended until February 2.
Rep. Chip Roy, R-TX, has led Republican opposition against the CR plan. He argues that the fight at the border can no longer be delayed. Roy was one the loudest opponents of both December's lame-duck omnibus, which set current spending and policies, as well as of September's CR, which extended omnibus expenditures through Friday November 17.
Roy, who spoke on Monday, said: "I would be glad to be here for Thanksgiving Day to fight for the security of the border between the United States and Canada."
The border crisis, which Mayorkas is overseeing, continues despite Roy's enthusiasm.