Government shutdown fears ease as Dems signal support of Speaker Mike Johnson's stopgap bill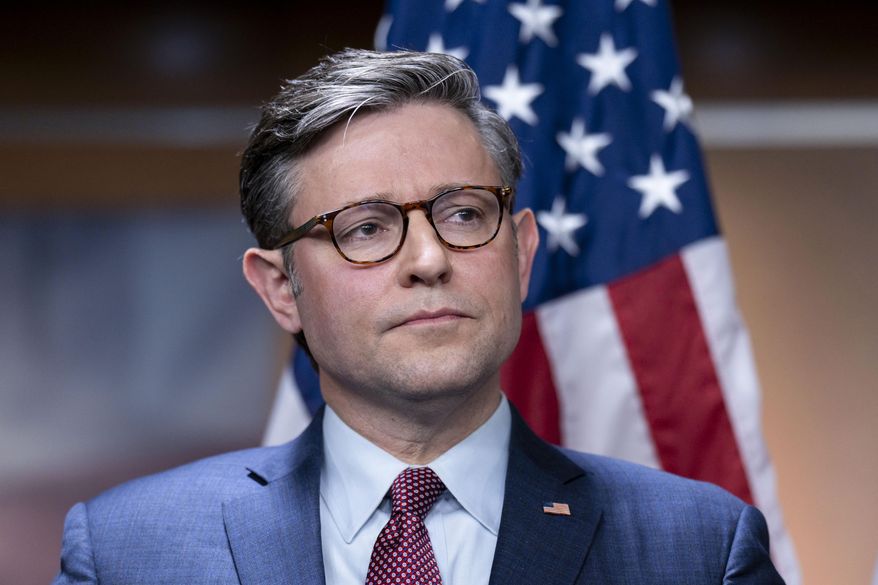 The House Republicans' proposal for a two-step funding plan of the government met with nominal opposition from both sides on Monday, raising hope that Congress can beat the Friday night deadline to avoid a shutdown.
House Speaker Mike Johnson set Tuesday as the date for a vote on a measure that funds various parts of government until Jan. 19, or Feb. 2, depending on which option is chosen. The Louisiana Republican, however, will need the support of Democrats to overcome the opposition of several conservative hardliners.
Hakeem Jeffries of New York, House Minority leader, said that his party was "carefully evaluating the GOP proposal". He didn't rule it out despite the protestations of Democrats over the "laddered", two-step approach to funding government.
At least one Democrat is willing to cross the aisle. Rep. Dean Phillips – a candidate to President Biden in the race for the Democratic presidential nomination – gave his approval to the Republican plan.
The bill's failure to reduce current spending levels has attracted Democratic support, but some Republican hardliners have been turned off.
Charles E. Schumer, Senate Majority leader, signaled his support for a two-step, unusual spending measure known as a continuing Resolution or CR in Congress jargon. The New York Democrat canceled his plan to hold a procedural vote on Monday night in order to introduce the Senate's version a stopgap measure.
Mr. Schumer stated that he wanted the House to take action first, and that his "heartenedness" was a result of Mr. Johnson's "devastating cuts which are nonstarters to Democrats."
Mitch McConnell, the Kentucky Republican Senate leader, endorsed Mr. Johnson's plan. He called it a "responsible step that will keep lights on and avoid a harmful gap in federal spending."
Mr. Biden did not commit to vetoing the bill, but suggested to reporters that Congress leaders should be allowed to find a solution within such a short time frame.
Mr. Biden said, "Let's see what they come out with."
Washington is experiencing deja vu, as it was in a similar situation six weeks ago. Congress avoided a shut down that time by passing a stopgap measure that lasted until Friday. However, its bipartisan nature cost Rep. Kevin McCarthy his speakership.
The conservatives have given Mr. Johnson more leeway this time because they believe he'll be able to reduce spending in the annual budgets that continue to be crafted by appropriators.
At least eight House Republicans are against a stopgap until steep cuts have been made. Conservative hardliners like Reps. Marjorie Taylor Greene from Georgia, Chip Roy from Texas and Freedom Caucus chair Scott Perry of Pennsylvania were against the bill.
Mr. Roy wrote on X: "Understand, every time there's a so-called continuing resolution' it includes crap such as extending policies which have been used to promote #COVIDTyranny." "I'm willing to accept a temporary extension as long as we get real 'wins,' well… on anything. But not a punt."