SVB collapse: Financial committee lawmakers took thousands in donations from bank
According to records, members of Congress who serve on important committees that oversee the banking industry received campaign donations of tens of thousand dollars from Silicon Valley Bank.
The collapse of SVB last Friday has raised fears about the banking system in the United States. Federal regulators say the Federal Deposit Insurance Corporation will step in to ensure depositors "have all their money." Federal Election Commission records reviewed and reported by the Washington Examiner show that almost $45,000 was received in campaign donations from SVB's political action committee between 2012-2022.
Joshua Graham Lynn, CEO at RepresentUs (an anti-corruption watchdog), told the Washington Examiner that large political contributions are legalized corruption. It's one reason why Americans have "statistically zero effect" on the policies passed by Congress. It's the reason why crisis after crisis continues to happen. The American people continue to pay the price for corruption, from the toxic smoke in East Palestine to Silicon Valley Bank's collapse. It is time to get rid of corruption.
Since 2008's financial crisis, there hasn't been an SVB-sized bank failure. SVB's long-term bonds and tech stock holdings suffered from the Federal Reserve raising interest rates. Customers were advised by venture capital firms to withdraw their funds from banks. This led to $42 billion being withdrawn within a single day.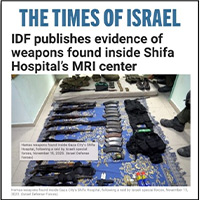 The Treasury Department, Federal Reserve and FDIC stated in a statement that "shareholders and certain holders of unsecured debt will not be protected". Senior management was also removed. All losses to the Deposit Insurance Fund that support uninsured depositors are being refunded through a special assessment of banks as required by law.
According to filings, Sen. Mark Warner (D.VA) has the highest number of campaign donations over the years, $21,600 from SVB's PAC. Between 2013 and 2022, the funds were received by the Democrat, who is a long-serving member of the Senate Banking, Housing, and Urban Affairs Committee.
According to a flyer, Greg Becker, then-CEO of SVB, hosted a campaign fundraiser in Menlo, California for Warner in 2016. Warner supported a 2017 bill to relax bank regulations. This bill was signed by former President Donald Trump. It mirrored a 2015 measure, which trade groups representing SVB lobbyed in connection with, according to the Washington Examiner.
Filings reveal that Patrick McHenry, the Chairman of the House Financial Services Committee (Republican from North Carolina), received $10,000 from the bank's PAC between 2015-2022. The Republican served on the committee during those years and called for an investigation into SVB's "supervisory failings".
Rep. Gregory Meeks (D.NY), a member the House Financial Services Committee received $3,500 campaign donations from the PAC between 2020 and 2022, according to records. Other members of the committee have also received campaign money from this bank, including Rep. Maxine Wassers (D–CA), who took $2,500 for 2020 and Rep. French Hill (R–AR), who took $1,000 2019 and Rep. Josh Gottheimer(D–NJ), who took $1,000 2017.
Waters said that he would send the donation back to Politico.
Additionally, Sens. were among those who received campaign donations through the PAC. According to filings, Tim Scott (R.SC) and Jon Tester, (D.MT), are members of the Senate Banking, Housing and Urban Affairs Committee. Scott was awarded $3,700 in 2015 and Tester received $5,000 between 2012-2017.
Waters is not the only one to announce steps to return SVB-linked money. According to his office, Chuck Schumer, Senate Majority Leader (D-NY), has donated a $2700 campaign donation he received from the PAC in 2015, and $5,800 in 2021, from Becker to charities in New York.
According to filings, SVB employees donated more than $35,000 to Democrats during the 2022 midterm election cycle and more than $9,600 to Republicans.