Liz Cheney endorses another Democrat, throwing support behind Abigail Spanberger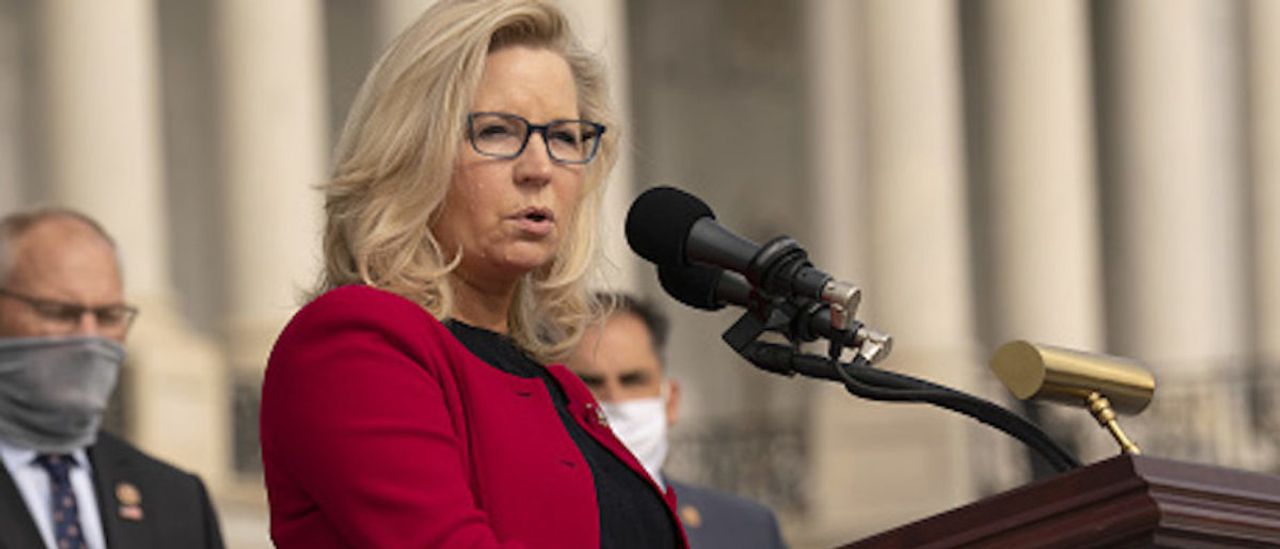 Rep. Liz Cheney (R.WY) endorsed Democratic Rep. Abigail Spanberger, D-VA, in her tight reelection contest in Virginia. This was Cheney's third endorsement for a congressional Democrat to oppose their GOP challengers.
Cheney lost her August reelection bid. She has only been able to endorse a handful of midterm races, often to criticize candidates who have relied upon support from Donald Trump.
Cheney admitted that she and Spanberger did not always agree on policy decisions. However, she said it was an honor to support someone who is committed to working across the aisle.
Cheney stated that although we don't agree with every policy, she is certain Abigail is committed to serving the country and her constituents as well as defending our Constitution. "Abigail's opponent is spreading conspiracy theories, denial of election outcomes she doesn't like, and defending what is indefensible." Our elected leaders must be responsible, honest, and serious. That is why I urge Virginia's 7th District voters to vote for Abigail Spanberger.
Cheerleaders for Terror
It's time for corporate America to stop subsidizing antisemitism. First, they subsidized hatred of America, but now they are subsidizing the terrorist actions of Hamas. Now's the time for action. We've produced the ad. We've got it on the air. Now we need your help to keep it running until BLM's purse strings are finally cut. Fight back against the hate today!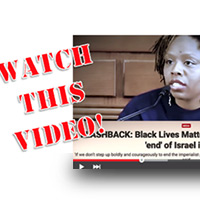 Spanberger is up against a tough reelection challenge by Republican candidate Yesli Vega who Trump endorsed in October. Vega claimed that the 2020 election was "interfered with", but she insists that she doesn't believe that the 2020 election has been stolen.
Spanberger was one of the many who gained fame in 2018 when she tried to distance herself from national Democrats like Nancy Pelosi, House Speaker, and ultimately defeated incumbent Rep. Dave Brat (R–VA).
Now, Spanberger is in a close race against Vega in a District that could be leaning in either direction. In 2020, voters overwhelmingly voted in favor of President Joe Biden, but opted to elect GOP Gov. Glenn Youngkin in 2021. According to RRH Elections, the race is in a dead heat with Spanberger and Vega polling 47%.
As a result, the race for Virginia's 7th Congressional District is one of the most important House races of this cycle. A loss for Democrats would further boost Republican chances of taking control of the lower chamber next Congress.
Cheney was on the campaign trail with a few other Democrats during the last weeks of the election cycle. She stumped for Katie Hobbs, Arizona's gubernatorial hopeful, and also endorsed Rep. Elissa slotkin, Michigan, and Rep. Tim Ryan, Ohio, over their Trump-backed rivals.
CLICK HERE FOR MORE INFORMATION FROM THE WASHINGTON XAMINER
Cheney was one of two Republicans who were part of the House select committee that investigated the Jan. 6 Capitol Riot and one of 10 who voted for Trump's impeachment. She was also one of Trump's most prominent targets during the 2022 midterm elections cycle. She focused her campaign in Wyoming on denouncing Trump's attempts to reverse the results of the 2020 elections and urging Democrats as well as independents to register to vote for her in her primary.
She finished behind Trump-backed Harriet Hageman who was once an ally and informal advisor to Cheney. Cheney is the fourth House Republican who lost her reelection campaign after voting to impeach Trump. Only Reps. Dan Newhouse, R-WA, and David Valadao, R-CA survived their primary challenges. The four other Republicans chose not to run for reelection.