Rand Paul Says DA Should Be Jailed: A Trump Indictment a 'Disgusting Abuse of Power'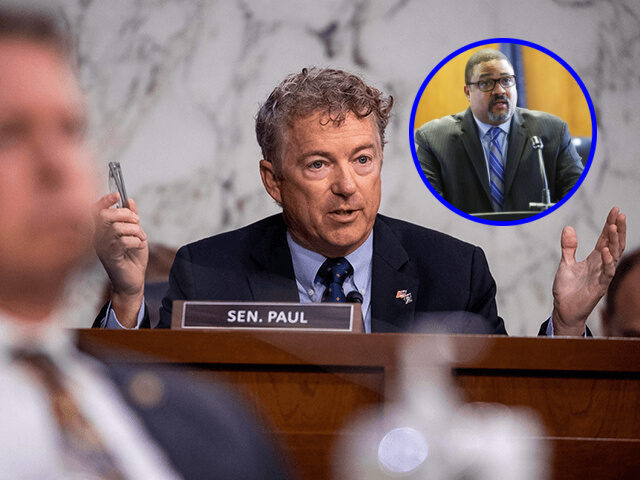 Senator Rand Paul (R.KY), on Tuesday stated that an indictment against former President Donald Trump would amount to a "disgusting misuse of power"; he called for the leftist District Attorney to be imprisoned.
Paul is the latest high-profile Republican to stand up for Trump in the face of Trump's imminent indictment. The case involves "hush money" that was paid to Stormy Daniels.
A Trump indictment is a gross abuse of power. Paul stated that the DA should be in prison, and his colleagues had also condemned the rumored arrest.
"Here we are again — an outrageous abuse by power by a radical DA as he pursues politically vengeance against Donald Trump," House Speaker Kevin McCarthy (R. CA) stated after Trump, citing illegal leaks, warned that a future arrest was imminent.
He said, "I'm directing the relevant committees to investigate immediately if federal funds were being used to subvert democracy by interfering with elections with politically motivated prosecutions,"
Republicans on the top House investigative boards are also demanding action. They asked Alvin Bragg, Manhattan District Attorney — the Soros-linked prosecution at the heart of the rumored Indictment — for testimony.
"In light the serious consequences of you actions, we expect that your will testify about what clearly appears to be a politically motivated prosecution decision," said the Republicans — which includes Rep. Jim Jordan (R.OH), Oversight Committee chair Rep. James Comer, (R.KY) and Rep. Bryan Steil, (R.WI).
Trump recently spoke to Truth Social, emphasizing the fact that there is "no crime!"
It was also not a'misdemeanor'. There was no crime. The other Democrat law enforcement officers who looked at it gave up. Bragg and Cy Vance also gave their approval. He changed his mind, however. Gee, I wonder what the reason is. Prosecutorial misconduct and interference in an election Investigate the Investigators