Wes Moore makes history as Maryland's first Black governor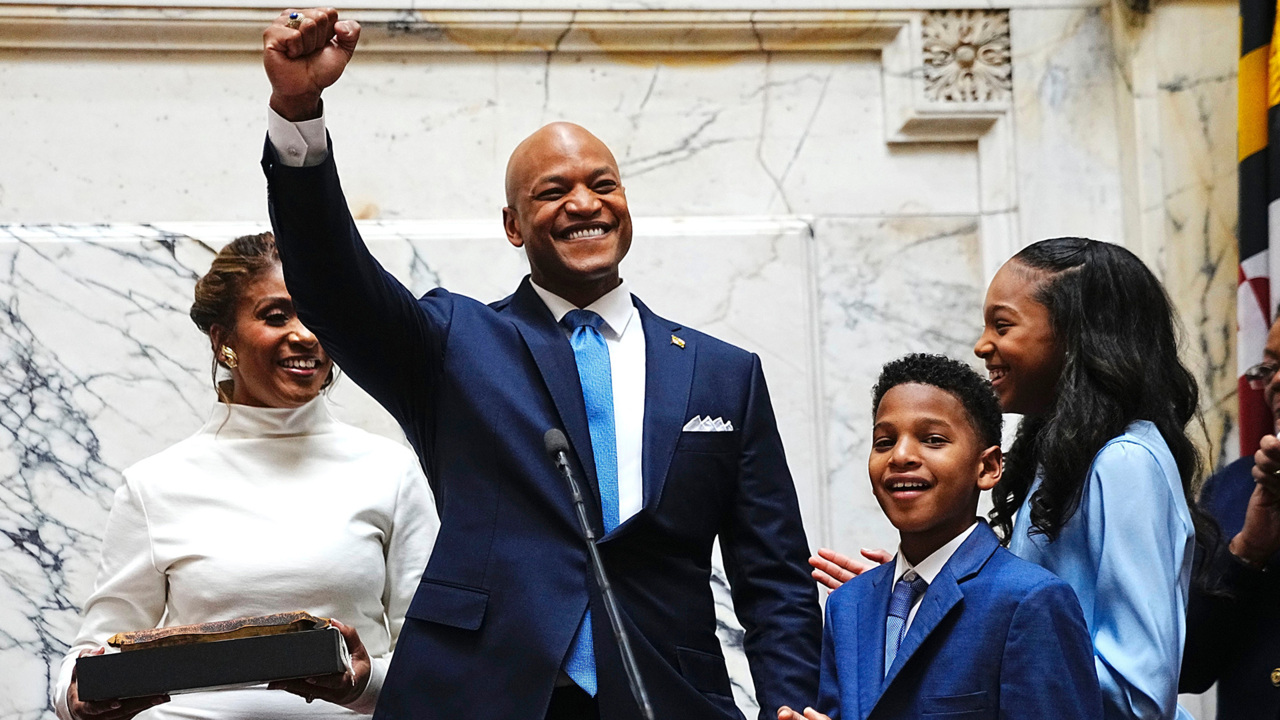 Democratic governor. Wes Moore, Maryland's first Black chief executive officer, made history Wednesday when he was officially inaugurated at the Annapolis state capitol building.
Moore, the third Black governor of the United States and the only currently serving one, knew that the journey to the office required more than just breaking the glass ceiling.
Moore, a former director of nonprofits, was an Army veteran and author. It's about moving forward. Today is not a condemnation of the past. Today is a celebration for our collective future.
Moore was sworn into office using two Bibles. One of them belonged to Frederick Douglass, an abolitionist. Maryland's new governor was not the only one to make history Wednesday. His lieutenant governor Aruna Miller became Maryland's first woman and immigrant of color to assume that position. This month, Anthony G. Brown, Maryland's first Black attorney-general, and Brooke Lierman, Maryland's first female comptroller, were both elected.
Moore, the son of a Jamaican immigrant and politician, ran on a promise to "leave nobody behind" and campaigned on progressive policies like raising the minimum wage and increasing clean energy initiatives. He also addressed education and policing, many of which he touched upon during his speech. Moore stated that Marylanders were offered many "false options," including the choice of "a competitive and an equitable economy" and the option of feeling "safe in their own communities and their skin."
Moore won the November election, beating Dan Cox 33 percent to win the Republican challenger. This was in a race for the vacant seat that had been left open by the former governor. Larry Hogan had already reached the state's two term limit. Democrats whispered of Moore's potential presidential run before the 44-year old won the election. They compared Moore to ex-President Barack Obama, who helped Moore on the campaign trail.
Oprah Winfrey presented Moore on Wednesday, giving a rare endorsement. Winfrey stated that Moore was "Maryland's best days are ahead."
Winfrey said, "And there's so many more to come." "He's just starting."
Moore's speech contained messages of hope as well as calls to end "toxic political partisanship."
Moore said, "If we are divided we cannot win." Moore concluded his remarks by saying, "If we are united we cannot lose." Our time is now to create a state for all those who have gone before us. This is not a slogan. It's a realization of a dream.