Marjorie Taylor Greene promises leadership after GOP blows election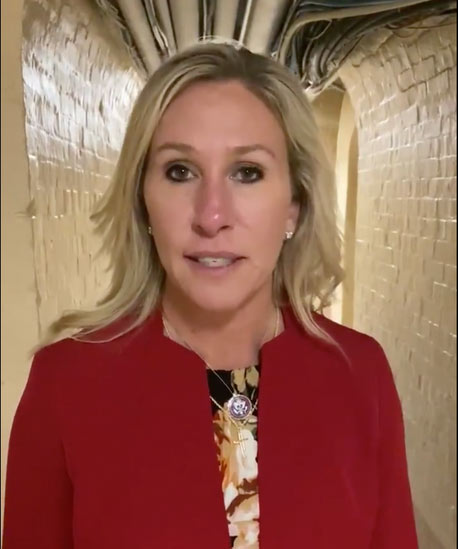 In the face of the Republican Party's failure to live up its preelection promises, Rep. Marjorie Taylor Greene today promised to challenge GOP leaders "get the job done"
The House GOP's predictions of a huge GOP win last night failed to materialize, which revealed the weaknesses of the party's message and leaders. Georgia Republicans took the offensive.
In an early morning statement, she stated that "I will lead and fight to make damn certain my party doesn't fail."
"We will keep our promise to the American people. The future is at risk. Let's get it done," Greene, an ally loyal to former President Donald Trump, said.
Inability of the GOP to live up its preelection expectations of major wins and its muffled election messages are likely to make Greene and other conservative firebrands more attractive going into 2024 as it did for Newt Gingrich, former House Speaker.
Ron Bonjean, a GOP political and communications analyst, stated that a closer House Republican majority would give smaller coalitions of lawmakers or single elected officials a stronger voice and a bigger spotlight on their positions.
Bonjean, cofounder of Washington communications shop Rokk Solution, stated that "it will also put a lot of pressure on Republican leadership to cooperate with these members in order for to gain consensus."
Greene stated that the party has a clear plan to address critical issues such as immigration and the economy in her statement. She also said that she will not be stopped by GOP critics or moderates.
She stated, "I ran for Congress not to defeat Democrats, but to hold my party responsible to the American people." She continued, "I understand exactly how these voters felt when casting their ballots, sick and tired, watching the D.C. swamp sell out our country's destiny year after year," she said.
Greene said, "These voters elected Republicans to fix up our country and drain the swamp. They will fight for us." We can all hold our party responsible and ensure that they don't let America's children down.